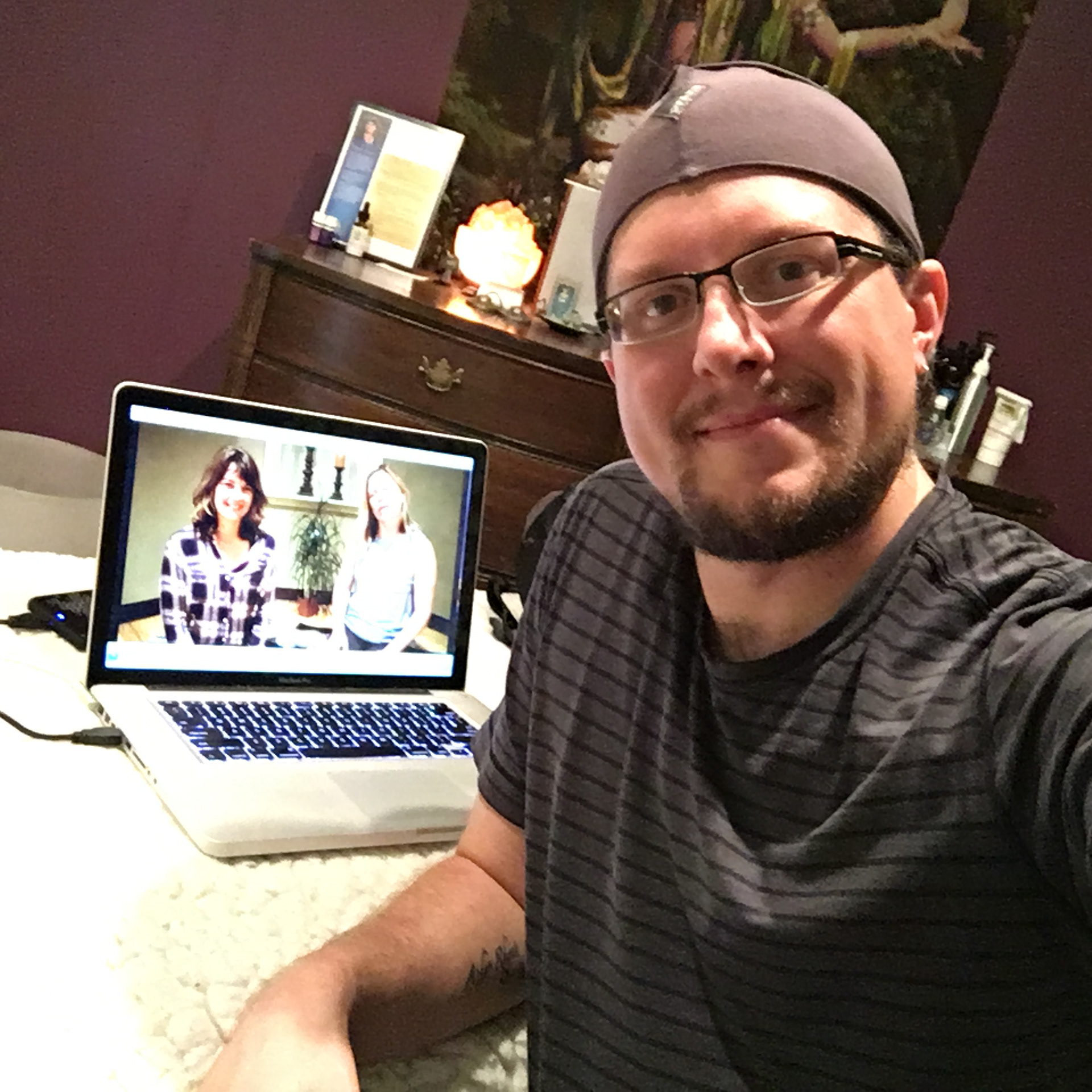 LMT, RYT-200, R-HYI
Owner of FLY Services, LLC
FLY Yoga and Massage, and FLY Media Services
R. Daniel Walker is a Licensed Massage Therapist in Alabama #4485, having graduated from the Wallace State Community College Theraputic Massage Program. He completed his is Yoga Alliance Certified RYT-200 Yoga Teacher Training with Melissa Scott of Sacred Glow Yoga in 2014. He began teaching just 3 months into Teacher Training and now has over 3 years experience teaching Core Strength Vinyasa Yoga (CSV). He also completed Holy Yoga Certification in July of 2015 with the R-HYI designation. He is currently in the process of getting Certified in Advanced Myofacial Techniques with Til Luchau. You can go to www.advanced_trainings.com for more information on the Advanced Myofacial Technique. 
Daniel's practice in yoga and practice in massage is to bring the body into a state of support and structure. He thinks of his yoga teaching as giving his students a tool to strengthen their body-support from the ground up using (CSV) to recognize their physical limits and create body awareness. And sees his massage practice as aiding those who take their body past their physical limits to bring their body back to a state of homeostasis and structural support by releasing fascial restrictions. 
Daniel understands the amount of work the human body can do and the amount of damage the body can sustain and wants to give those of all body shapes, sizes, ages, and orientations the ability to function at their optimum level to increase health and wellness and decrease pain and stress. From the limited mobility to the Iron Man competitors.
Core Strength Vinyasa, is an intense, flowing style of yoga that focuses on the core line of muscles that lend support to the entire body. The style also includes pranayama breath work, which Daniel has practiced for more than 20 years as an actor.
A practitioner of CSV Yoga, Daniel helps practitioners develop power and balance that goes deeper than the superficial six-pack muscles, and that inner strength relates to more than just the physical yoga practice. Daniel has seen that himself; his yoga practice has affected his role as a single father, giving him techniques to work through challenging moments, rather than merely reacting to them.
Daniel's desire is to bring his understanding of CSV Yoga; which bases its technique in kinesiology and anatomy, with his hands on education in the Advanced Myofacial Techniques along with a number of massage modalities from Deep Tissue to Cupping Therapy into a dedicated and active whole body Structural Integration focus.
Daniel worked for 20+ years in the Entertainment Industry as a Designer, Director, Producer, Actor, and Photographer, he graduated from UAB Department of Theatre in May 2014 with a Bachelor of Arts, a degree that took 15 years because of a decade long break working in the Industry.
In 2013, Daniel discovered yoga and it changed his world and began a transition away from a contractor in the Entertainment Industry full-time to a full-time Massage Therapist and Yoga Teacher. However, the way the universe always seems to put you where you're suppose to be, Daniel realized that his experience and education in the Entertainment Industry could also be incorporated into his Yoga and Massage Business. By using is experience behind the camera he could help other massage therapists, yoga teachers, and local yoga teacher training schools capture and produce video, audio and marketing content for their social media pages, websites, and educational materials.
And so, FLY Media Services, was born in January of 2018. A full service media company that provides, Photography, Video, Audio, and Production Services.
As part of FLY Media Services, Daniel will be bringing back the Inside The Yoga Studio Podcast, where he interviews yoga teachers about their yoga journeys. In his candid interviews he dives deep into who these teachers were before yoga and how yoga came to change their life in a multitude of ways. He realized during Yoga Teacher Training that the yoga journey's he was hearing from the guest teachers are something special that our students could learn from but we don't have time to share these journey's in the 60-90 minute yoga classes we teach. These interviews allow our students to connect with us on a deeper level. Lets them know that we are just like them, we go through the same struggles and have the same hardships and we both use yoga to overcome those obstacles. Daniel sees Inside The Yoga Studio Podcast as breaking down the pedestal that we put our teachers on and brings them back to our level where they really need them to be. ITYS has been on hiatus for a couple years due to equipment having been stolen, career transition, and a family medical issue that required much of his attention in 2017. Beginning in April of 2018, ITYS will launch all new interviews with local, national, and international yoga teachers. You can find Inside The Yoga Studio Podcast in the Podcast section of this site or subscribe on iTunes. New episodes returning in 2018!
In January of 2018, Daniel officially accepted a position on the Board of Directors of Sweet Om Alabama, a yoga non-profit dedicated to bringing yoga and wellness to the underserved areas of our state and locals. At that very same time he was elected President of Sweet Om and is incredibly excited about growing this incredible non-profit and bringing yoga and mindfulness to Central Alabama. 
Daniel is also a strong and compassionate supporter of the rights of LGBTQ+ Community and believes that all peoples should have the right to feel safe from discrimination and abuse. He connected with Gayborhood in 2017 as a way to inform those in the LGBTQ+ Community of a place they can go to support their journey of health and wellness with no fear or reservations.